Join Out of the Garden Project's founders, Kristy & Don Milholin, plus inspiring Guest Speakers, to discover what we've accomplished in addressing food insecurity in our community.
This year, Hearts for Hope is a virtual gathering around the table as we work together to raise funds and to bring food and hope to every child.
Our Virtual Evening Includes…
An inspirational message of hope and an opportunity to continue to transform the lives of children and families right here in our community.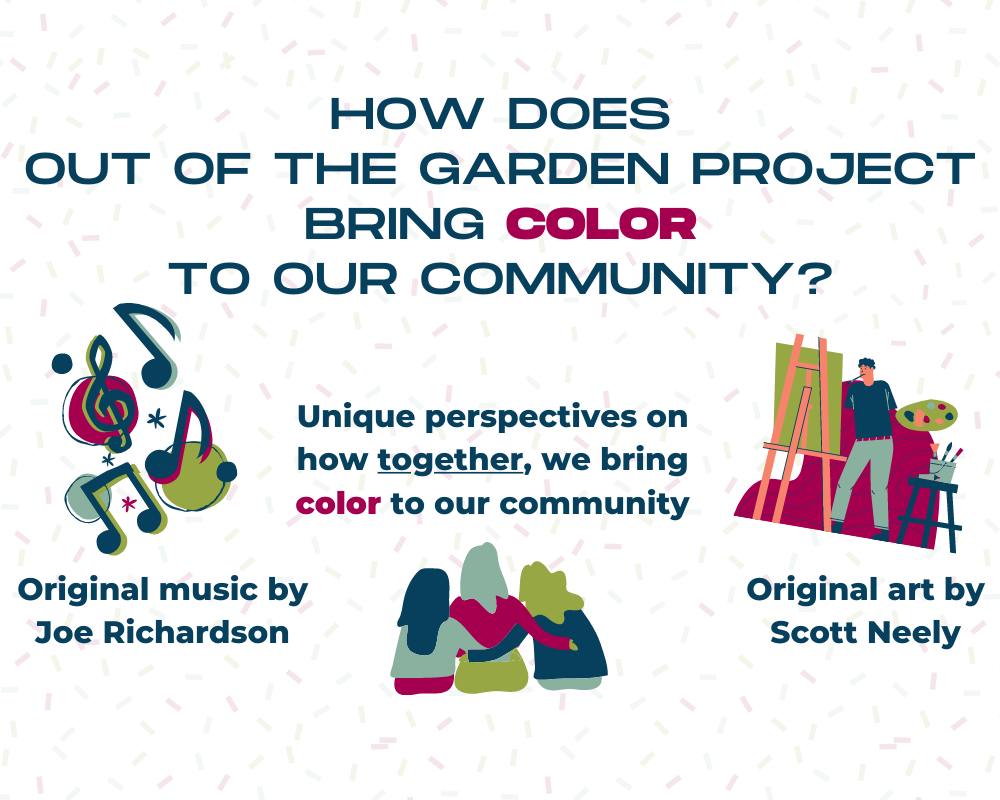 This year, since we can't gather around the table together for Hearts of Hope, we're asking for your help. Please create your own table gathering on Facebook by hosting a virtual fundraiser. It's easy! Here's the guide to help you do it: Hosting Your Facebook Fundraiser. Together, we can bring so much more food and hope to children and families in our community. 
Let's spread the word and fundraise together!
Diamond
Bill and Linda Mitchell
Platinum
Frank and Nancy Brenner
Kathy Manning and Randall Kaplan
Gold
Kari and Mike Baumann and Atticus O'Brien
Myrna Zimmerman
Silver
Bobbin Franklin
Frank and Michie Dew
Freddy and Susan Robinson
Sharp Business Solutions
Sherry Freeman
The Seymour and Carol Levin Foundation
Bronze
David Soyars and Mark File
Douglas E. Wright, Attorney (Doug and Leslee Wright)
George Sweazey
The Carpenter family in honor of George Carpenter
Tom and Fran Lyons
Wayne Young, Allen Tate Realty
For more information about

sponsorship levels

, please contact Kristy Milholin at
Sponsorship must be secured by October 9th, 2020 in order to receive
recognition 
on 
the night of the virtual event.